Belabor Day, Long Beach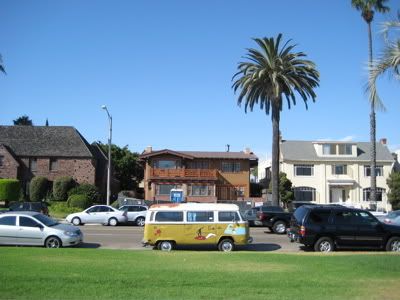 103 degrees today in Long Beach, Labor Day. Some tempers were bristly as the sun scorched hordes tussled over a parking space along Bluff Park (the vantage from which these photos were taken by me). The pic above is the north-facing view from the Bluff. The pic below is a panoramic vantage from the bluff, facing south.Click it to see the panorama at a larger size.
Click it, yeah? See it all big 'n bold 'n grandiosely large and long!
Labels: labor day, long beach, long walks at the beach, Photography, summer, the putrefaction of living skin, tussles